01
We're full service
We're experienced and highly qualified, with a host of carefully honed skills. From design and copywriting to digital and animation—all underpinned by airtight strategy.
And if we can't do it in house, we'll find the perfect person for the job in our trusted network. 
02
We're ROI focused
Our mums always said if you're going to do something, do it properly.
Properly meaning projects that secure 30% more new business, a £1.44m return, and quadruple social outreach, to name a few.
Thanks, mums. 
03
We work across industries
Telecoms makes up 70% of our customer base—we've got a 9-year background in the sector. And we've been nominated for CRN's Best Channel Marketing Agency twice, and helped our client win Best Marketing Campaign at the CDSMAs.
But we've helped clients in a myriad of industries: from healthcare providers and sustainability technologists, to luxury airlines and borough councils.

What our clients say
Candice leads her business from the front and has a wonderful team of truly talented individuals that deliver a fantastic customer experience. F6 Agency have always delivered on time, every time and always on budget. Creative and innovative ideas are never in short demand, and once the objectives of the campaign are clear you can expect to receive a range of precise, relevant and appropriate proposals along with clear recommendations with proven ROI on previous delivery if available.
- Bernie McPhillips, Head of Telefónica m2m Authorised Distributor Channel
F6 have continually delighted us with their innovation, fresh thinking and approaches, helping us shine and win new business in a market dominated by templated brochure sites and poorly executed social strategy. They are a pleasure to work with and I have one-hundred percent confidence in F6 Agency's extensive experience and their ability to deliver top quality services. I would wholeheartedly recommend them to anyone.
- Chris Romeika, Co-founder and Director of Pangea Connected
A very professional organisation and the work they deliver is of a very high quality. The level of service they provide is excellent and the team is always on hand to support us with both reactive and proactive projects.
- Linda Harris, Marketing and Comms Manager of O2 Wholesale
They are proactive and professional when dealing with Bupa. We are able to give them any challenge and they deliver an excellent service and quality of work.
- Daniell Spencer, Group Organisation Development Director of Bupa
F6 deliver high quality work. The level of service they provide is excellent and the team is always on hand to support us.
- Lisa Brand, Partner at Humphrey and Brand
F6 Agency has worked with us on both domestic and international marketing projects. Always creative, responsive, accurate and punctual – a pleasure to work with.
- Neil Nixon, Director at BPL Broadcast Ltd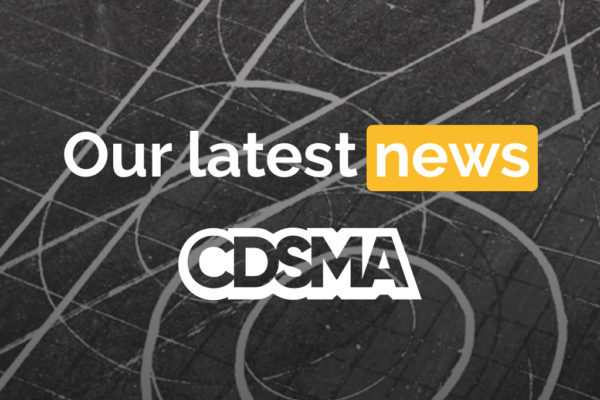 Our MD Candice Cunliffe has been selected to judge the Comms Dealer Sales and Marketing Awards 2020 finalists! Candice was chosen...
read more →
23rd June 2020