Webinar campaign
Using

webinars

to

gather

leads

and

inspire

an

industry
The client
Telefónica is one of the world's biggest telephone operators and mobile network providers. Having been in the business for almost a century, they've got numerous brands under their company umbrella; with O2 covering their commercial offering in the UK.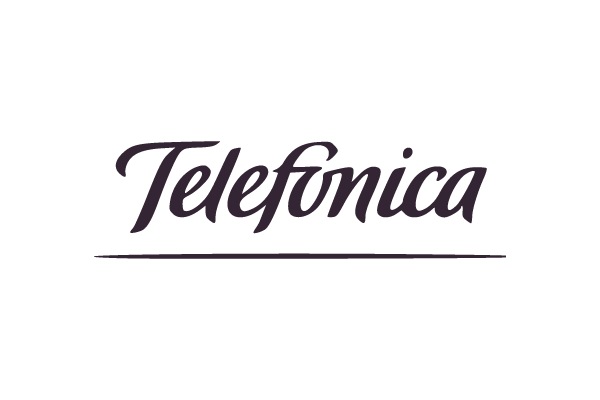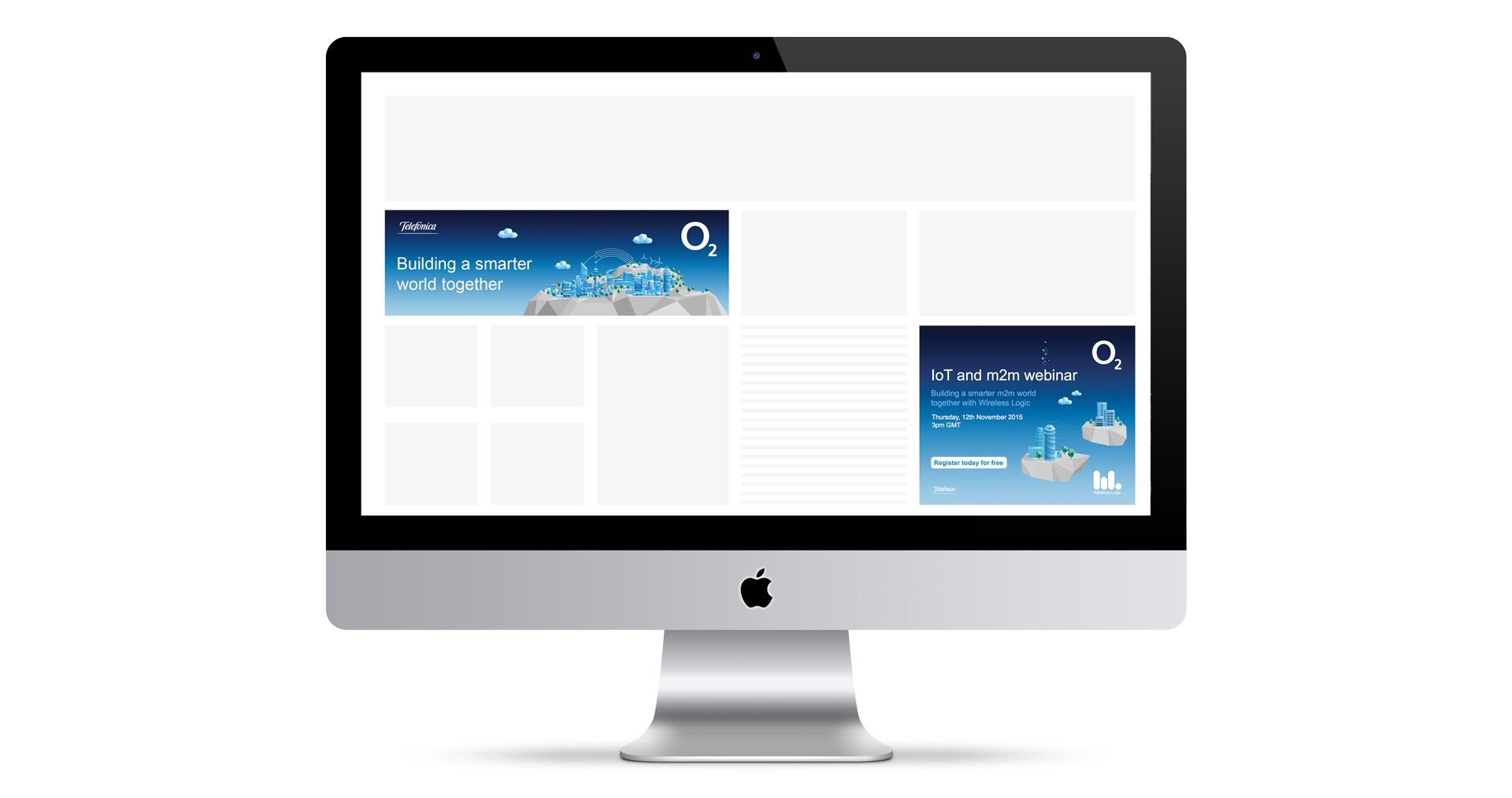 The challenge
Promoting

partnership

to

a

global

audience
With IoT and m2m technology taking the world by storm, Telefónica established their partner programme to help customers tap into the growing tech opportunity.
But simply launching the programme wasn't enough—they needed a way to promote it to a global audience, establish themselves as thought leaders, and position the programme as a cut above the competition in order to build a partner base.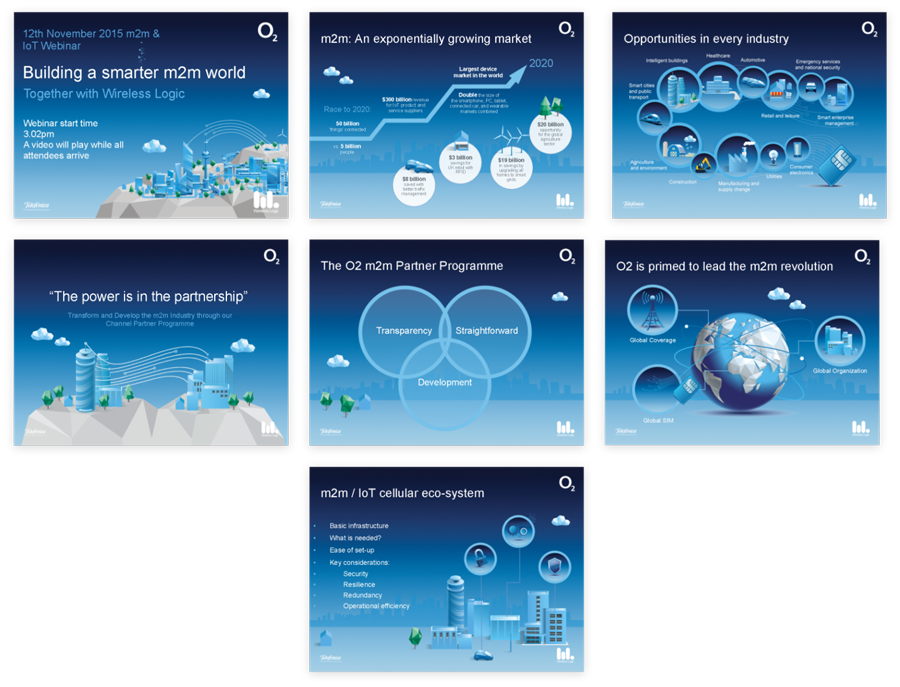 The solution
Securing

new

leads

through

webinars
We proposed a webinar series focused on educating Telefónica's existing partners and engaging potential clients. Then, we promoted the webinars across multiple platforms, supported Telefónica and their partners in running each event, and ran retention campaigns to capitalise on the leads we'd gathered.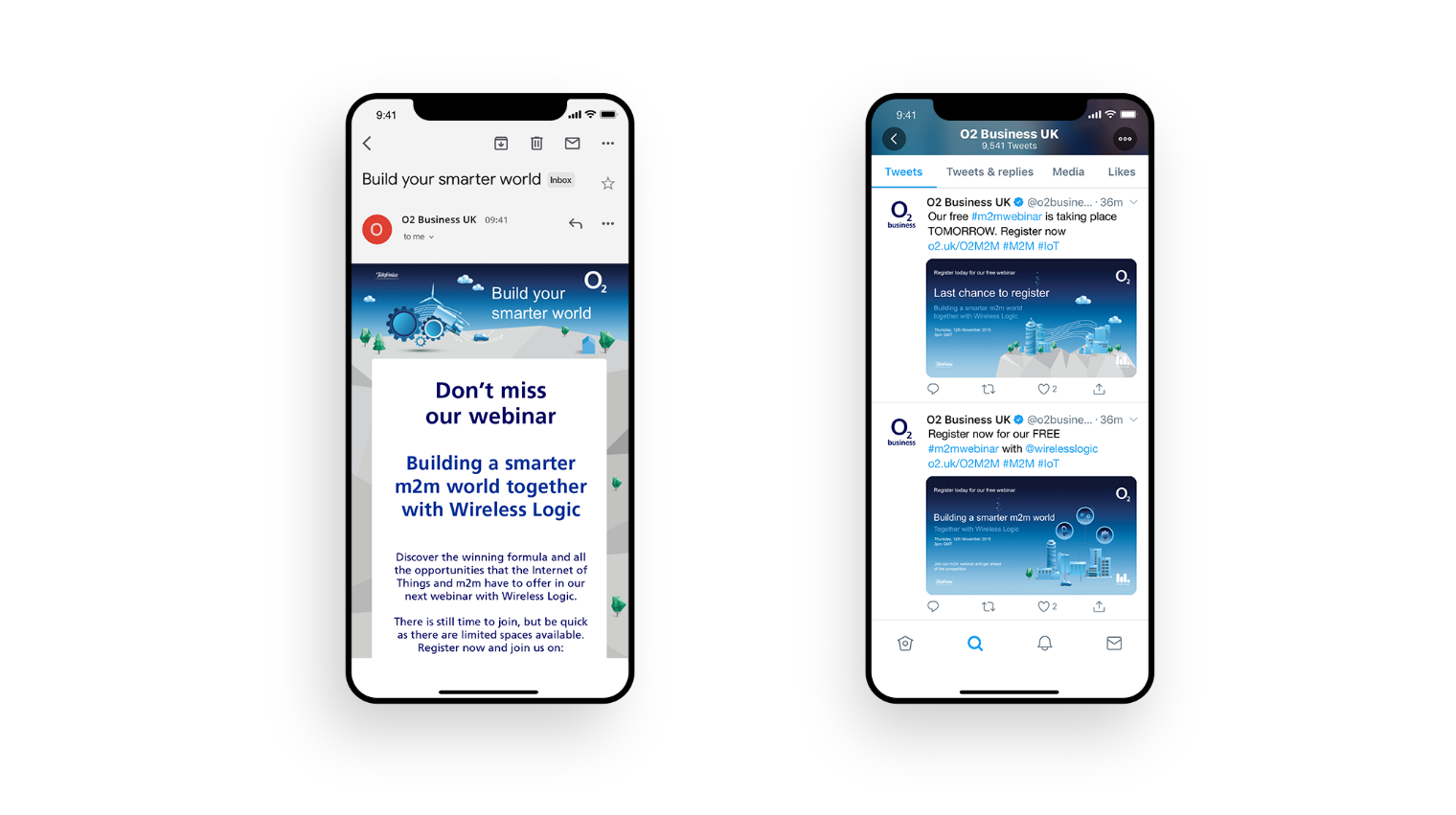 First, we set out to excite and intrigue the industry with a promotional campaign that targeted the most relevant, responsive leads.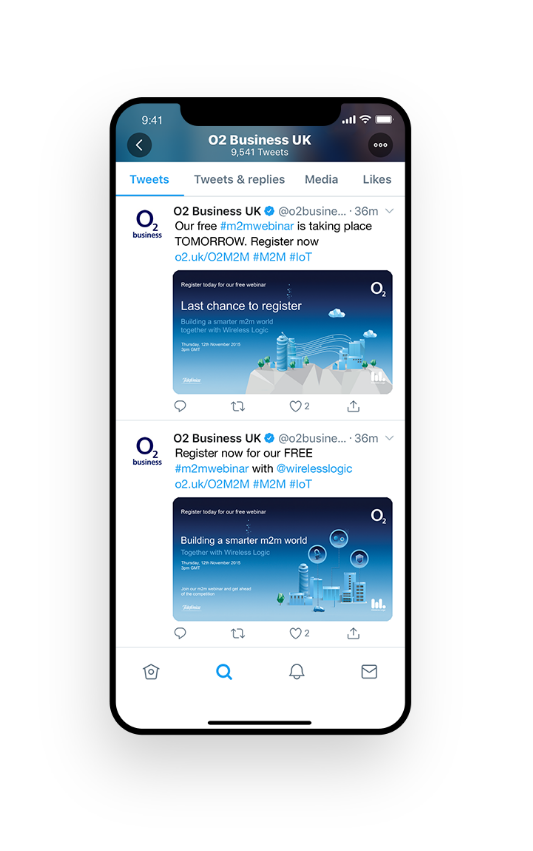 Then, we managed and supported the virtual event platform throughout each webinar, ensuring Telefónica and their partners could work their magic; all while engaging with the viewers live.
Finally, after each webinar we used detailed analytics to run retention campaigns and provide Telefónica's sales team with high quality insights.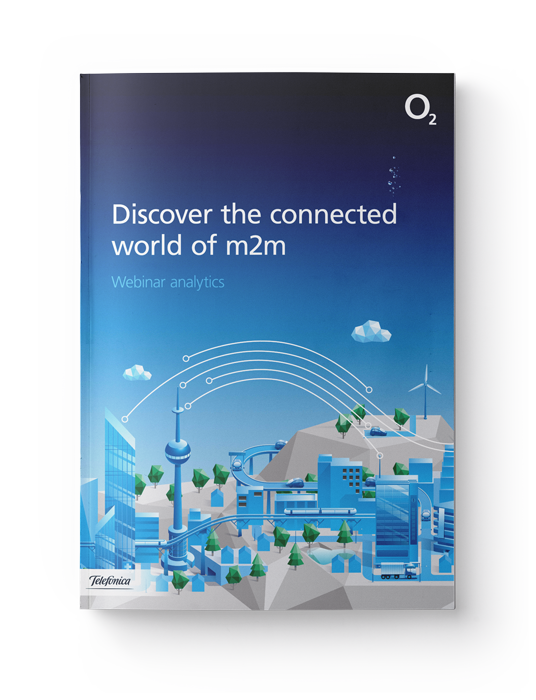 Webinar analytics document
A

projected

ROI

of

£1.44m
Netting them a total projected ROI of £1.44m, the webinars enhanced Telefónica's relationship with key clients and secured their partner programme a spot at the top of their industry.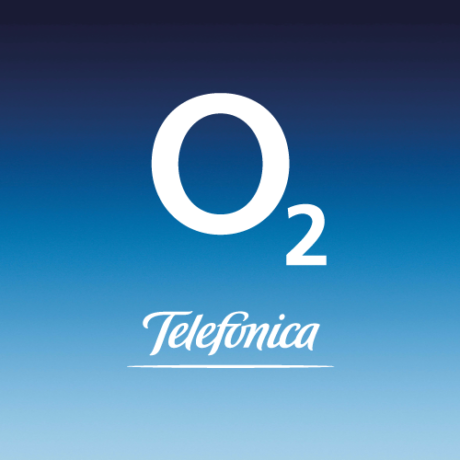 Candice leads her business from the front, and has a team of truly talented individuals that deliver fantastic work on time, every time, and always on budget. Creative, innovative ideas are never in short demand; and once the objectives of the campaign are clear, you can expect a range of precise, relevant proposals, with clear projections of ROI.
Head of m2m Authorised Distributor Channel, Telefónica